You're almost done!
Choose your CMS platform to get your installation guidelines
HTML
WordPress
Shopify
Other
Copy your head code
Here's your personalized head code, click on copy code to copy to your clipboard.
Copy code
Paste your head code
Now go to your website head and paste the code. It should look something like this: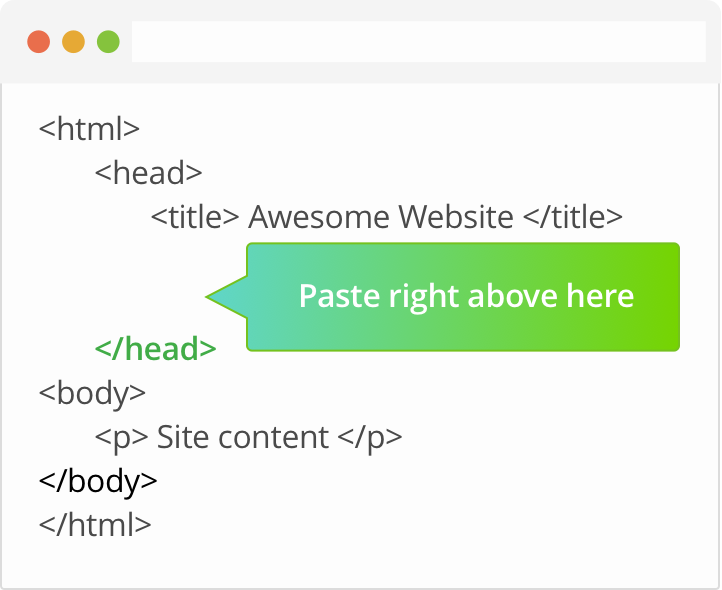 Done!
Once you've placed your code within your head, you're all set!
Select "Add New" in plugins tab
Click "Upload plugin", "Install Now" followed by "Activate Plugin"
Choose inline or sticky share buttons.
Design buttons
Login or register to ensure your analytics are captured in the ShareThis dashboard.
Configure Wordpress settings
Select "Install app"
Choose inline or sticky share buttons
Create an account
Customize your share buttons. For inline share buttons, copy and paste div code wherever you want them to appear on your website.
Install app to get started: https://apps.shopify.com/sharethis-share-buttons
Choose your platform
Select the platform that hosts your domain
Do you have EU traffic?
We recommend using our CMP tool to help manage user consent on your site.
Keep informed
Inform users about the data being collected on them and the purposes for this data collection
Understand your user
Understand whether the user has given consent to the collection of their personal data
Collect data
Provide users with an option to opt-in (consent) or opt-out of data collection
Learn more about GDPR by clicking below.