Intro Guide to Image Share Buttons
Welcome to our ShareThis Image Share Buttons Guide! In this post we'll go step by step on how to implement this awesome share feature and the benefits you can see from it!
The new Image Sharing Buttons feature will allow you to place any share button icons within an image which will empower and influence your audience with the ability to share at a glance notice. When a visitor hovers over an image, the buttons will appear and the user can then click and easily share an image onto their preferred social platform.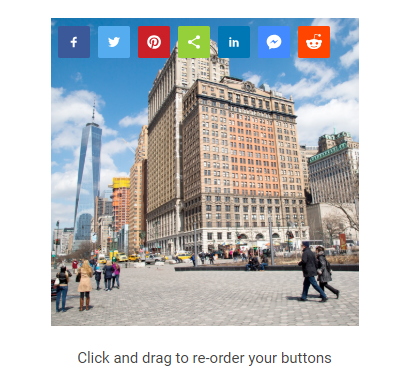 To enable image sharing, go to into our Platform dashboard. You'll then be able to access and turn on the Image Share Button feature within the ShareThis platform underneath the "Share Buttons" section within the left sidebar.
Setup Guide
Step 1: Install your ShareThis unique javascript code.
You can find this under your property's settings in case an error message like the one below is being displayed in your ShareThis dashboard.

Step 2: Head to your Image Share Buttons' settings and make sure to turn them On.
Step 3: Customize them as you wish and save your changes.Step 4: Once you have saved, give it a few minutes to update on all the images on your site and enjoy! The Image Share Buttons will be displayed as seen below: