How to Get Started on Social Analytics
The best part about installing social analytics is that we have already enabled it for everyone who has registered onto our Social Optimization Platform. There's no additional code that needs to be added – once you have our share buttons on your web page and your audience are sharing, you'll be able to see the results within the dashboard.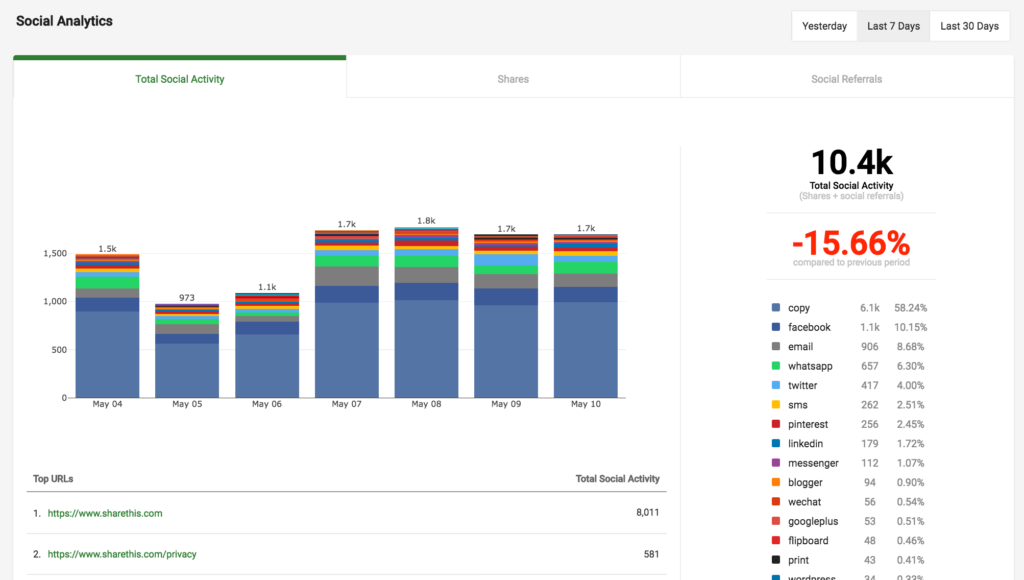 How to get to the Social Analytics Dashboard
1. To get to the Social Analytics Dashboard all you need to do is log into our platform.
You can login via this link: https://platform.sharethis.com/login
2. Once you're logged in, on the left hand side click on "Dashboard" and you should see the "Social Analytics" tab drop down right below it.
3. Click on "Social Analytics" and voila! You're now able to check out your share analytics.