How to Install Share Buttons on Wix
Wix is one of the most popular website building platforms on the Internet. By installing ShareThis buttons on your Weebly blog or website, you can empower readers to share your stories across their favorite social media platforms.
Just follow these easy steps:
Step 1: Design your share buttons.
Head to the ShareThis design platform. Choose the social channels you want to feature and customize your buttons.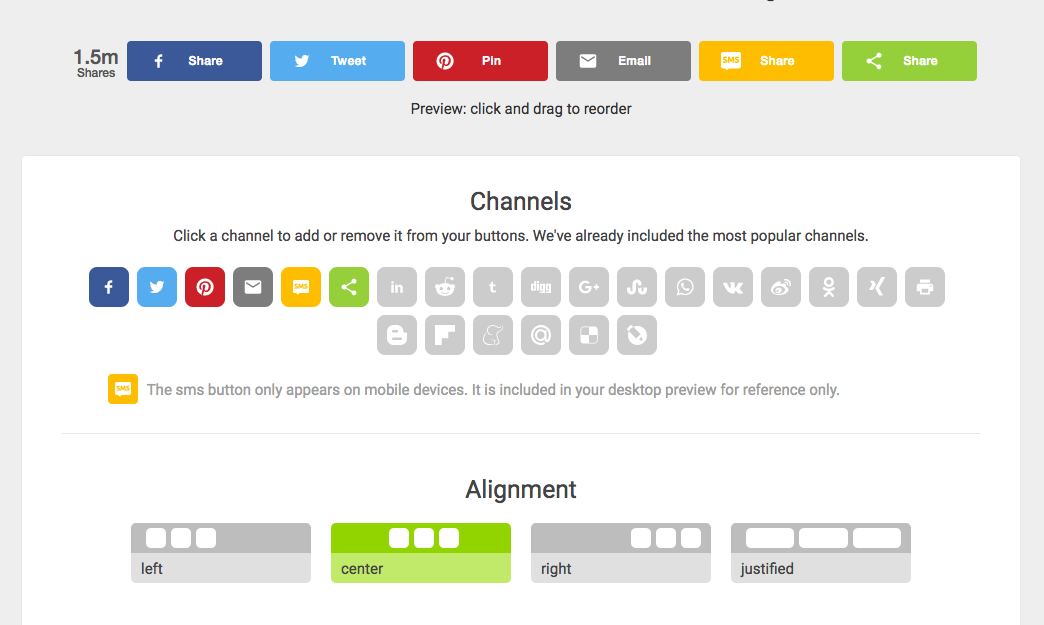 Step 2: Click "Register & get the code."
If you haven't registered yet, sign up for free in seconds.

Step 3: Copy the code under "Install sharethis.js on your website."
Keep this page open, as you'll come back for the code under the second section.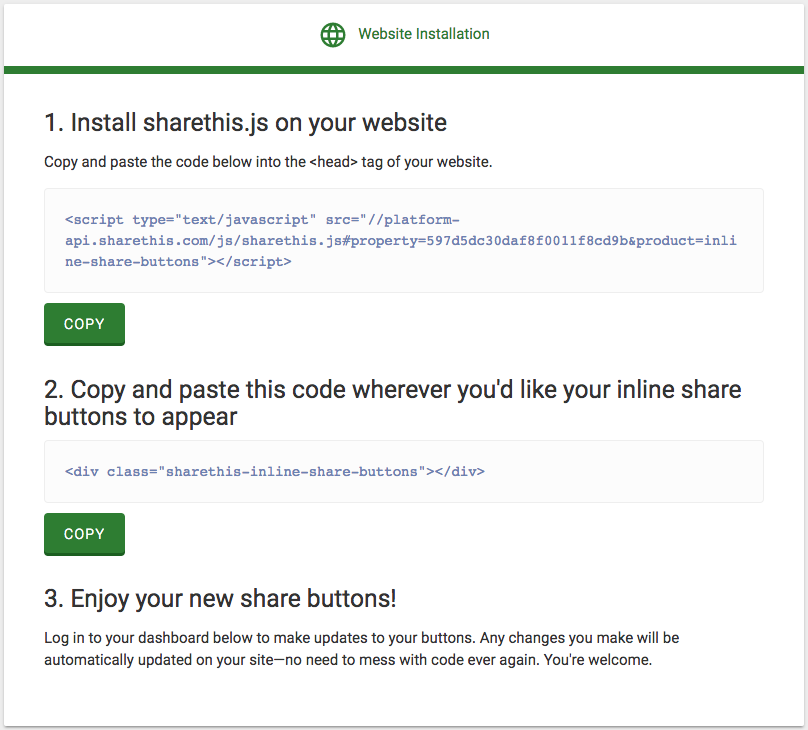 Step 4: Log in to your Wix account.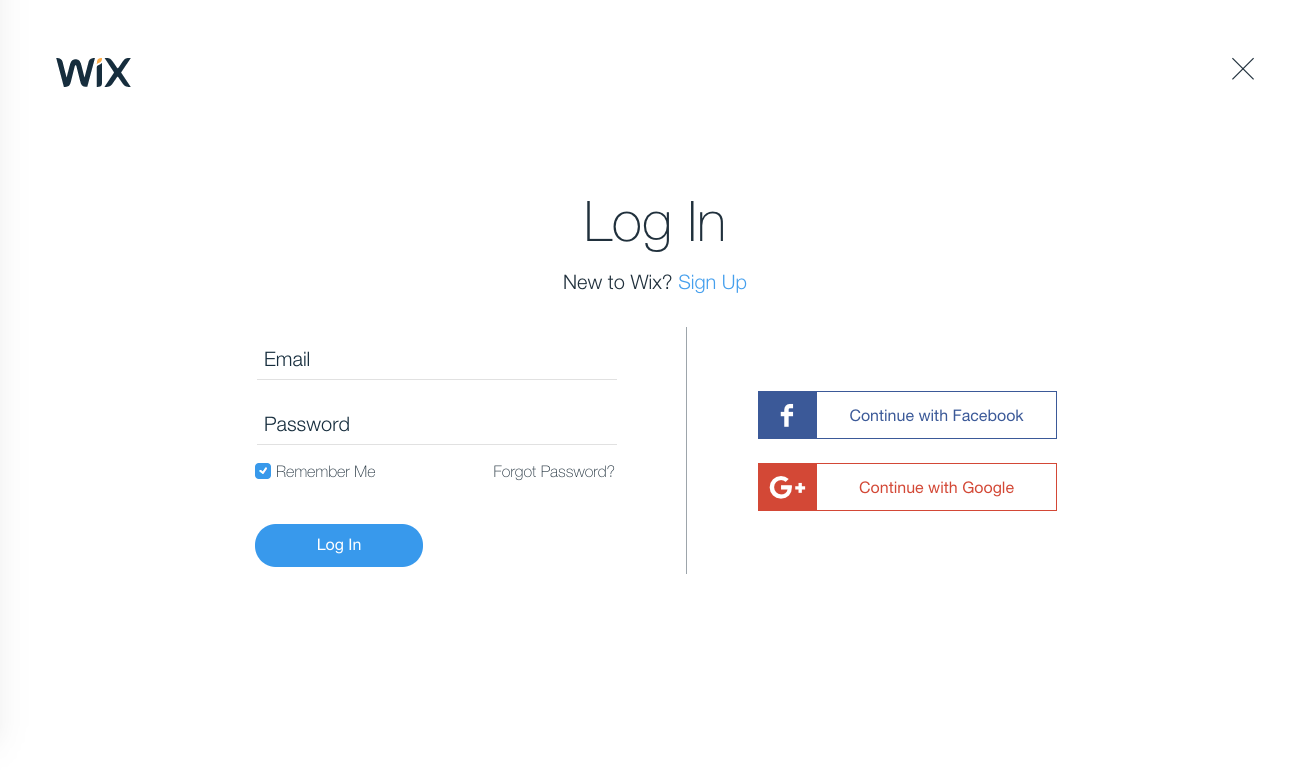 Step 5: Select "Manage Site" and then "Edit Site."

Step 6: Select "Add" from the left sidebar.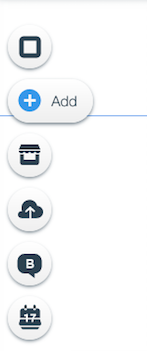 Step 7: Choose "More" and then "HTML Code."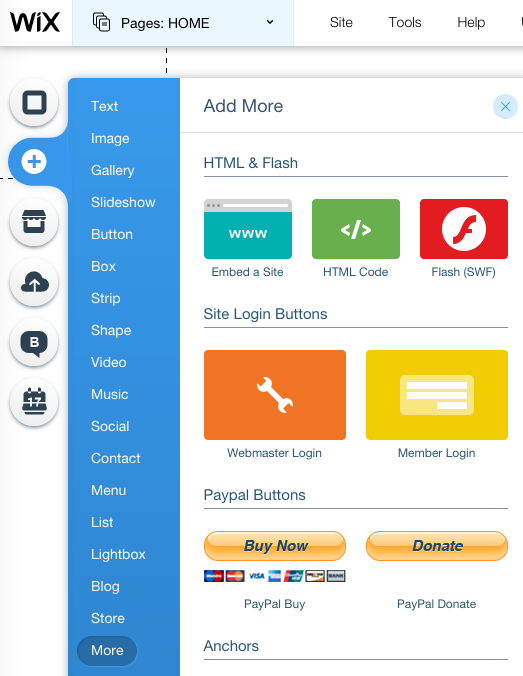 Step 8: Click "Enter Code" and paste your code into the text box.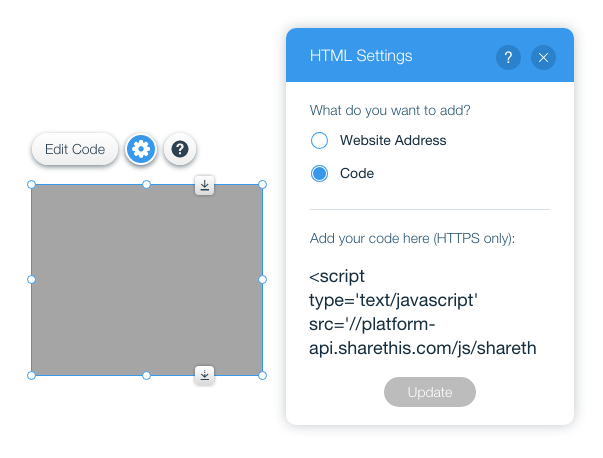 Step 9: Copy the code under the second section.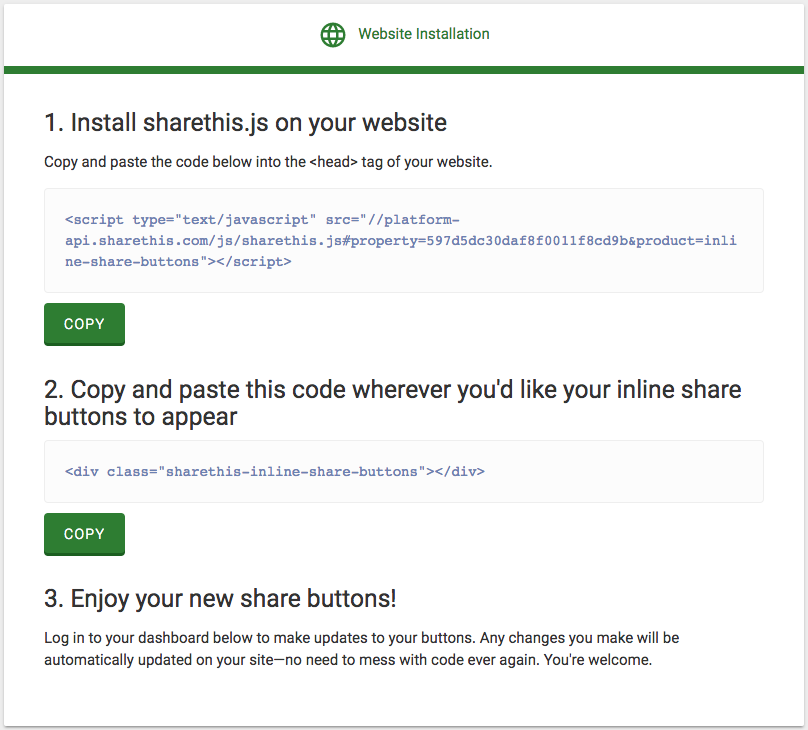 Step 10: Paste that code into the same text box, right after the "script" code. Click "Update."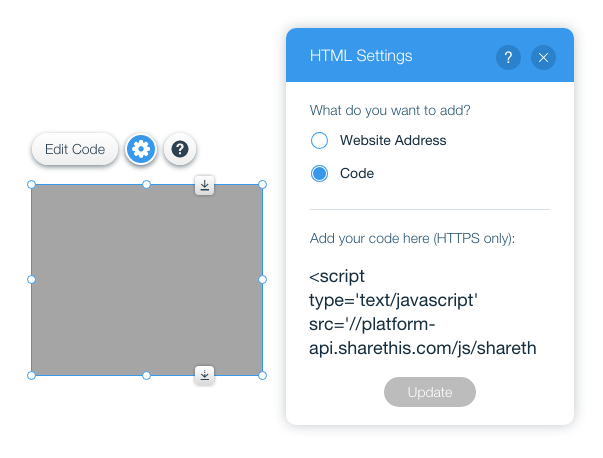 Step 11: Adjust your share buttons as needed.

Step 12: Click "Publish" in the top right corner.
You're all set!
Enjoy the power of social sharing
Wix hosts over 100 million websites across 190 countries. If you run one of those websites, you want to be sure your readers have the tools they need to engage with your content and share it with their communities.
That's where the power of social sharing comes in.
Create your own share buttons today.