Publishers are missing a tremendous opportunity to engage with their audiences and, in the process, create a happy match for advertisers who will pay a premium price for improved results. They can leverage the expertise they've acquired over decades and combine it with proprietary data to create personalization that sends the right content to the right user at the right time. Their success will help the entire media ecosystem to flourish.
First, though, they must overcome a big challenge. Here's how they can get there.
How Publishers Can Leverage Data
In the print era, publishers were masters at managing circulation to sell their magazines and newspapers. They built and bought lists, frequently refining to keep them pristine, and sent out direct mailings. They constantly tested messages they'd crafted to continually increase success rates. They then used these proprietary data to model and attract new customers, further expanding circulation, the ad rates, and revenues. Once they got readers, they would hold onto them by delivering great content that kept those people engaged and coming back for more.
In today's digital world, the volume and speed of delivery have changed radically but the logic is almost exactly the same. Publishers with strong subscription bases have enormous amount of data on real people with real world addresses, not approximations based on inferences made from third-party cookies. They know exactly what interests their subscribers. The publishers can then use the data to deliver the right content at the right time to provide better experiences and entice those audiences to keep consuming more of their content. They can build engagement, then ask for higher ad rates for delivering those engaged audiences to advertisers.
Where this is challenging is building and delivering enough of those audiences to create the kind of scale that attracts the interest of major marketers.
Partnering to Face The Challenge Of Scale
In the digital era, only the most enormous media empires can generate enough audience by themselves to make a digital site work efficiently and gain traction that translates into sustained and meaningful amounts of ad revenue at premium prices.
Unlike print publications' ad rates that were based on circulation, digital publishers have to convince buyers of audience growth by matching cookies to the visitors in their databases. The method works, but the numbers are usually too small to make a major marketer interested enough to open their wallets. The biggest premium marketers with the heftiest budgets can't justify spending on efforts that don't reach enough of their target audiences efficiently.
The marketers so far have solved the challenge via advertising exchanges that gather third-party cookie data from multiple publishers and platforms. The marketers can reach a high volume of target segments but also know that the data is likely to be quite incomplete and the audiences may be fleeting. That imprecision and lack of engagement provide the opening for premium publishers who have first-party data. Their engaged and verified visitors can pique marketers' interest if the publisher can offer enough of them.
Publishers can achieve that scale by building a consortium with publishing peers that pools user data to construct much larger defined audience segments that vastly increase the availability of high-quality, targeted advertising inventory. Initiatives like this have started to take hold in Europe.
Another method is to find a trusted partner with large amounts of user data that, when combined with the publisher's own data, can create a much richer and deeper target segment. The publisher can then build "look-alike" models and find new audiences beyond the data and impressions they have in house.
They can even compete with Facebook and Google, which get an overwhelming share of new digital advertising dollars because of their data and targeting capabilities but can't promise a premium publisher's level of user engagement.
Trust is Paramount
For a subscription-based publisher, first-party data are the crown jewels. The data needs to be protected. In order to do so, they can offer the impressions through a private marketplace inside an exchange. There, they can limit access to select trusted clients while guaranteeing them minimum impression levels. They must also verify that partners protect and handle their precious data in ways that neither corrupt it nor make it available to those who aren't part of the approved group.
They must be sure that all participants protect users' privacy, or at the minimum complying with strict industry standards such as those from the Network Advertising Initiative and the Digital Advertising Alliance. The right partners will anonymize shared data and make sure no breaches occur. They will help build segments relevant to their bases while helping others in the partnership do the same so everyone succeeds.
Our industry has done so much to efficiently target ads to the right person at the right time. It's time for publishers with first-party data to increase user engagement and reap greater rewards with partners and advertisers in a plus-sum game that enhances the entire ecosystem.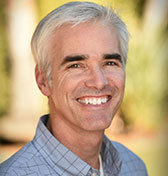 Paul Lentz is the SVP of Publisher & Business Operations at ShareThis, responsible for all aspects of growing and sustaining Publisher Network.  Prior to joining ShareThis, Paul served as VP of Business Development for CBSNews.com & CNET brands, CBS Interactive. Paul also worked for CNET Networks,  building an extensive reseller network for CE content in EU & NA.