Welcome to the Technology Innovation for Publishers series in which we share our thought leadership on how publishers can succeed in this new era full of disruptive technologies.   This is part 3 of the series.  
The Shiny Object Syndrome (SOS) is an epidemic in business and technology, and it has been stunting the growth of the publishing industry since its death was prematurely announced nearly a decade ago. But unlike music and other industries that have faced similar verdicts, publishers continue to struggle to secure a long-term, sustainable monetization model for new innovations, and en masse have adopted whatever new opportunity can promise short-term gains.
The transition to digital has forced publishers to rethink how they drive revenue, but can anyone confidently say publishers have successfully adapted to the new normal?
The shiny object syndrome has driven media companies to invest in all kinds of new tools and technologies to compete in the digital era — VR, header bidding, native advertising, etc. — yet most of these won't provide quantifiable value. And for many publishers that lack a cohesive strategy, weighing these options can be a real struggle.
Technology has enabled publishers to increase CTR and readership, but how do you evaluate between investing in content recommendation services, over visual and interactive rich media or even AI-powered content generators?
Invest in Technology with a Clear Purpose
Know what you're adding is creating value. For example, the Washington Post managed to look past AI as a buzzword and was able to program its robot reporter Heliograf to publish 850 stories in its first year. There's no keeping up with the Joneses in ad tech, martech, and even publishing tech; instead of keeping up,  publishers should keep focused.
Who are you trying to reach? How can you best reach them, what does the data tell you about where they gather (FB, twitter, twitch, etc) and what they do there (chat, read, post, lean back to view)? These also happen to be the same answers you turn around to your advertiser that can help drive where you invest.
The Modern Native Content Studio
For large publishers, the modern-day native content studio is the right direction. When consumers' attention is being pulled in so many directions, there's no reason why the content generated on behalf of an advertiser deserves less focus or thoughtfulness than content designed for the end consumer or user. For publishers who want to maintain quality, ensure brand safety, and make an impact, custom native content hits every note.
We've seen the success of Buzzfeed and newer entrants such as Reuters Plus, and Conde Nast's new London-based studio, Stories, are making their mark as well. There are still issues of scale and lower margins, but at the end of the day, both publishers and advertisers are looking to engage with those consumers in a meaningful way, and native content delivers.
It's up to the publisher to decide whether that content is created for a marketer or brand comes out of a dedicated "content studio", or it becomes a thoughtful lab amplifying a brand message to their readers.
Publishers Can Learn from CMOs
Publishers are no longer simply arbiters of editorial and writing talent in their content development corps. They need to take that same creative lens and outlook, but back it with data and an understanding of how and where technology serves the needs of content creators–whether in editorial OR advertising–to serve the end consumer.
But this trend isn't just with publishers. A similar shift is happening with CMOs who have also had to evolve a blended skill set of not only design and branding but also data and analytics. Executives occupying the CMO office have been forced to become more versed in technology and data, and how to apply it to tell a more compelling story. Publishers should look to what Forrester has called the "whole-brained CMO" as an example of how to move forward and adapt to the changing media landscape.
For publishers, one of the best strategies they can do to ensure they're investing in the right technologies is to work with advertisers to understand their objectives and build with their audience in mind. How is technology going to increase revenue or provide value for the user? Technology is not about chasing the shiny object because every publisher is different. Instead, publishers have to understand what their unique ability to engage with their core audience is they must you know what the right fit for their brand is.
Supercharge Your 2018 Strategy
Whether you're an established or new publisher, innovation isn't a choice but a necessity.
Keep abreast with the latest industry news and best practices by signing up for our monthly newsletter to stay on top of your game!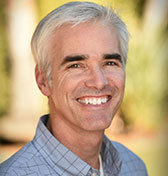 Paul Lentz is the SVP of Publisher & Business Operations at ShareThis, responsible for all aspects of growing and sustaining Publisher Network.  Prior to joining ShareThis, Paul served as VP of Business Development for CBSNews.com, CNET brands, CBS Interactive. Paul also worked for CNET Networks, where he built an extensive reseller network for CE in EU & NA.